Starting with a food truck is a great way how to start your own small business and become your own boss. Especially today, when the food truck industry is on the rise and has become a billion-dollar market. Owning a food truck means freedom but also a tough day-to-day job. Are you ready?
If you are a businessman - a beginner, we bring you a list of the most important steps how to start with food truck business.
#1 Define the market and find customers
Do you already know what kind of food you want to offer? Forget the tacos or sandwiches that are provided by other 10 food trucks in your town. People expect much more - a gourmet experience they can enjoy on their way to work or school. Therefore, you should build an original menu and stay unique.
Distinction from competition is the first prerequisite for a successful food truck business.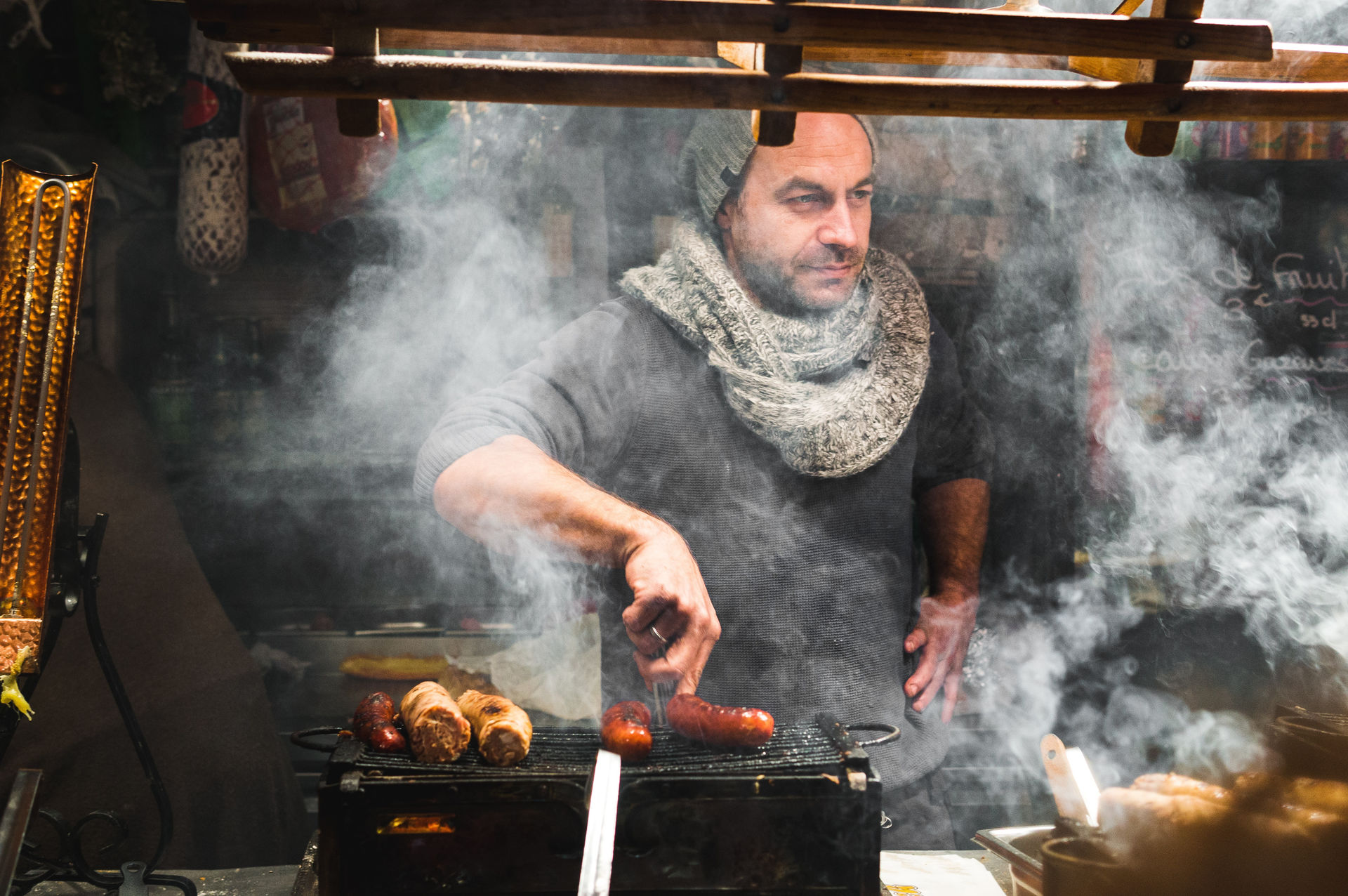 #2 Choose the right food truck (+ a great tip how to avoid running into huge debts)
Buying a completely new food truck with complete kitchen equipment is often an impossible dream for a newcomer because its price starts somewhere over $100,000.
Yes, a lack of money can be solved by a loan, but you must be cautious - up to 60% of all food trucks end up within first 3 years. There are several reasons. This is either because they're crushed by the competition or because of a lack of customers which leads to financial problems and inability to make your food truck loan payments.
But there is also a less costly way how to start a food truck business. You can get a second-hand food truck, which is priced from $20,000 to $40,000. Or you can try the food cart for the start - it is quite sufficient for some meal preparation, and it is even cheaper than the second-hand food truck.
After all, it does not matter what vehicle you buy. The most important is how you manage to enhance the food truck design so your customers can quickly recognize you on the street and connect your truck with your brand.
#3 Get all the necessary licenses and permits for starting with food truck
Given that the operation of a food truck is a type of business, you will need a license. In addition, it is about food preparation, which requires additional permits from health & safety and other authorities. It will also be necessary to obtain the parking permit for your food truck, because some public spaces are restricted and can be occupied by owner of a permit only.
You also shouldn't forget about the insurance. Insurance is a must to have when starting business.
Each city, country or state has its own conditions and restrictions for food trucks, so it is necessary to find this information individually depending on where you are from, or alternatively where you're planning to operate your food truck at.
#4 Pick a great location that has a potential
Before starting with food truck, think well of its location. Is it a busy place with many people passing by during the whole day? Is it located near a large multinational corporation with hundreds of employees sitting in one building, or is it near university campus?
Look for such location that has a potential - where there is rush traffic every day and where there are no other food trucks that can compete with you.
Our tip: Food truck has the advantage of being able to move. That's why the right location can be found on different kinds of events or festivals, where you can make new contacts and reach a wider clientele.
#5 Stay in touch with customers via food truck website
How do you tell your customers fast where your food truck is located right now? And what menu do you offer today?
The best option is your own food truck website.
You might say that letting web designer to create a customized website costs fortune and for a start-up entrepreneur it's too high cost right from the start. But there is a better and more cost-effective way - you can create your own website on Pixenio and convert any theme to a custom food truck template.

Food truck website that is easier to manage than Facebook
All Pixenio templates have been designed to give you everything you need. Thanks to this, you can adapt them to a food truck template that can quickly respond to changing environment that you experience when operating a food truck.
Do your opening hours change often? Never mind.
You will set your own opening hours in Pixenio for every day. And they are designed in such way so that Google can easily pull this info out and display it in the search results. This means that if your customers enter the name of your food truck in search engine, they will immediately see whether you are open or closed right now.
Do you want to add a photo of today's specialty? Not a problem. Just take a photo and add it to your Pixenio website. Directly from your smartphone.
And let's not forget - you have a variety of modern food truck template designs to choose from, which you can perfectly tune up to match to the overall look of your food truck.
And if you start liking a different template later on, you can easily switch it to a different one and make your website look like new. With Pixenio, you can follow trends without having to rework or read the content. All content stays in the core of the website - you only change its "cover".
How much does a website made from a template cost?
While the cost for custom made websites vary from $500 to several thousands of dollars, you can have a Pixenio template from just $8/month. This means that you can save your money and rather invest it into launching your business.
So what NOT to forget when starting with food truck?
First, look at the market and think about what kind of food you believe has the greatest chance of attracting the hungry inhabitants of your town or city. Get a food truck or a food cart which, on the one hand, will suffice your needs, but on the other hand won't cost you fortune. Don't forget to obtain all the necessary permits from your city or local authorities. Think about a high-traffic locality.
But, most importantly - be searchable for new customers through your own food truck website. Your website will also enable you to build a relationship with your customers and stay in touch with them all the time.
Make a website with Pixenio template and be successful in a food truck business right from the start!