The website design is something that needs to immediately catch the web visitor's attention. High quality photos are a must - whether these are product images, portfolio demos or photos that form integral part of the design. Up to now, when creating website on Pixenio, it was only possible to upload images from one source - from the computer hard drive (or alternatively from mobile phone gallery).
However, we at Pixenio know that sometimes it's hard to get your own photos in desired quality that can be appropriately incorporated into your website. Therefore from today onwards, you have an option to insert stock images directly from a photo bank.
Find the right photo that meets your needs
Within the image upload area, there's a new Search for image button included now which opens the photobank gallery. Thanks to this feature you can find and pick the right stock image. Just type a keyword in the search box (e.g. landscape) and you'll see all the matching results that are thematically related to the word.

Searching primarily works in the language that is set for your admin interface. But if you don't see the appropriate results, you can also type in the keyword in English. The advantage of this search is that it works in parallel, so you don't have to switch between languages or change admin settings. You simply write here what you're looking for - either in your native language or in English.
The use of FREE stock photos from a photo bank
In order to offer our customers this functionality, we have linked Pixenio with the Unsplash service - one of the most popular stock photo websites that provides high-quality photos in high resolution. These photos can be used for your personal or commercial website (e.g. business website) without any problems.
Photo location
Inserting a stock photo is possible wherever the image upload field is present; except for the logo upload. The logo must be your own image = it has to be unique.
Photos can be added as a website background, inserted into the posts and also into the gallery, where you can select and insert multiple images at once.

Meta data for images imported from Unsplash can be edited in the same way as for other images uploaded from your computer. You can enter image title, description and alternative text.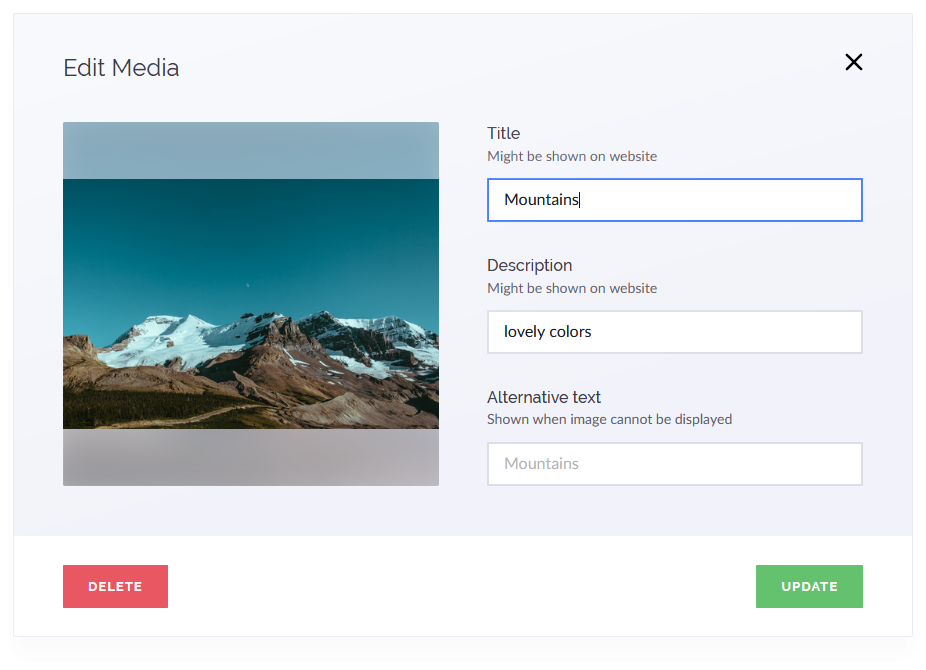 Images that don't get lost
All images uploaded to the Pixenio website are stored on our servers. By having your web hosted with us, you don't have to worry about Unsplash's downtime or that original authors delete their photos. Your web will include all the images until you delete them yourself from your website.
Better user experience when creating website
New feature of integrating stock photos opens up new possibilities for the users. You no longer have to wait until you have the all the content and all the images ready. With stock images you can temporarily (or permanently) replace all the required photos and publish your website right after completing steps in the wizard. It's fast and particularly comfortable.
Adding images from Unsplash database is automatically available as part of the basic service package - for the existing websites as well as for all the new ones.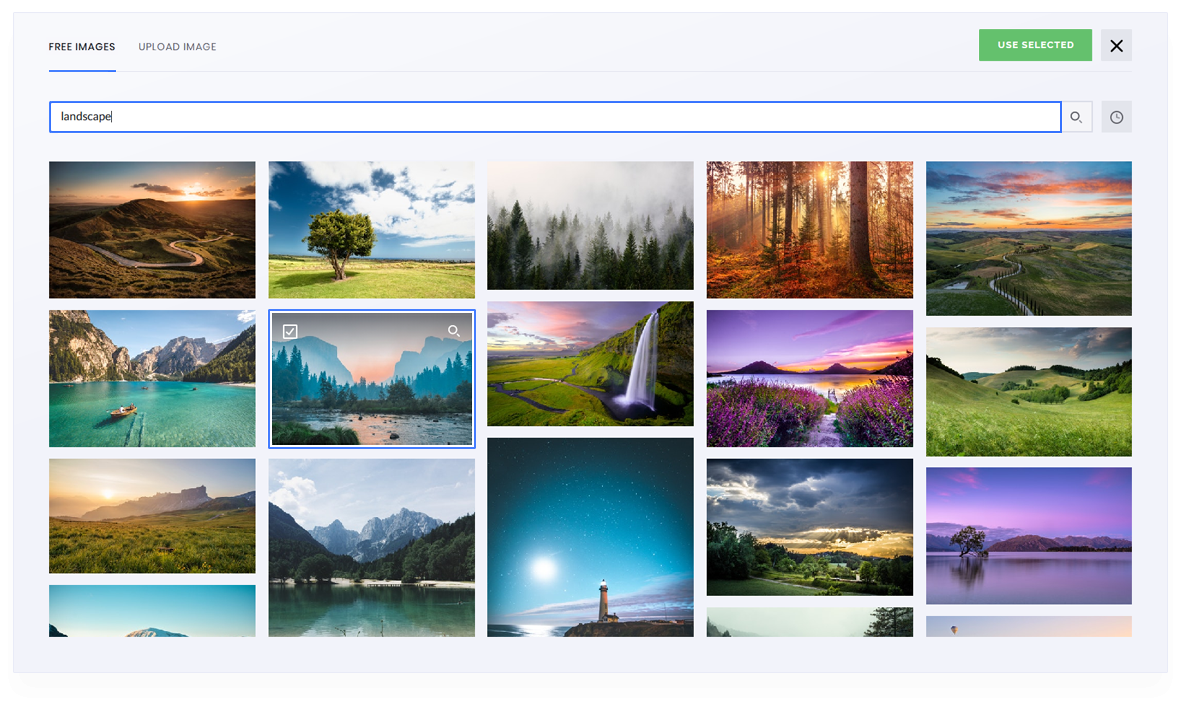 Website that you can create on your own
Create your own full-featured website with high quality photos. It's as easy as your Facebook or Instagram. Try Pixenio free for 14 days.